1 Oct'14 :  Here is my video –
"3 steps to faster WordPress Blog opening"
As seen at Youtube –  http://bit.ly/FasterWpBlogSpeed

For your Free Social Media Traffic tips & strategies Guide –
Use this clickable link – http://www.imsocialmediatraffic.com
==================================================================
New from Sean Donahoe Marketing Expert, Author, Speaker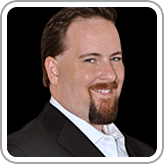 ================================================================
Here is transcribed text for my Video – 
"3 steps to faster WordPress Blog opening"
!st Step – Go to Dashboard,open your Plugin Page & check each Plugin. Determine whether you use it or not. Delete any Plugin which is irrelevant, it's only taking up space in your system & slowing it down.
2nd Step – is you install a new plugin. Go to Add New Plugin. Go to Wp Plugin Directory, click that. Type in here  W3 Total Cache. Search Plugins. Click W3 Total Cache & download this new version. If you click on Installation, that'll give you instructions. Once you've downloaded W3 Total Cache, click settings & go to Page Cache. Leave Minify on Auto. Enable Data Base Cache. Enable Object Cache. Enable Browser Cache. These others can be left as they were. Save each setting a you go through. We'll go to Advanced section of Page Cache. Click onPage Cache in your Dashboard. Click on Advanced & click on Compatibility Mode – that seems to be an important recommendation. As you're using your Blog, writing posts, deleting posts, adding Plugins, deleting Plugins, the W3 Total Cache system will bring up a notice – they'll be asking you to empty Cache. It'll be a similar notice to this. Empty Cache & all will be rectified for you.
3rd Step – is to return to Plugin Directory & search for this Plugin – Better Delete Revision, Search Plugin. It's top of the list. It's got a 5 star rating. It's a very good one. It removes & deletes old revisions of posts, pages & related meta data. It's a hugely valuable Plugin. Click that. Again there's the Installation tab. Download this version. Once your Better Delete Revision is up loaded, click on Settings & when you click on Revision Posts, it'll analyze your Data Base & In my case I had 216 Posts & it deleted 864 redundant post revisions. That made a remarkable improvement. Once you've done that operation, the Plugin has no further use so you can deactivate it & in the future you can just run it again & deactivate it again to keep it from cluttering your system. Trust that is of use to you, it certainly made an improvement in the speed at which my Blog worked.
==========================================================================
For your Free Social Media Traffic tips & strategies Guide –
Use this clickable link – http://www.imsocialmediatraffic.com
Click here for Social Media Traffic tips, strategies & a Free Guide



—————————————————————————–
THE NAUTICAL ORIGINS of Some Common Expressions ….
Castaway : A shipwrecked sailor. Not, as often used, a sailor marooned
or put ashore as punishment. To cast away was to commit a deliberate act
to cause a ship to sink, to be lost or to make it necessary to abandon her.
Cast Off. Letting go the lines to a mooring, wharf, dock,
buoy or another ship in order to move away.
Shore-side, the term refers to second-hand clothing.
3 steps to faster WordPress Blog opening