19 Nov'14 – Here is my Video –
Show Thumbnails instead of Icons in Pictures Files Win7 & 8
As seen at Youtube – Share Video – http://bit.ly/ShowThumbnails

For your Free Social Media Traffic tips & strategies Guide –
Use this clickable link – http://www.imsocialmediatraffic.com
==========================================================================
Here are 2 related business improvers you could find useful …
1: Easyfix Tools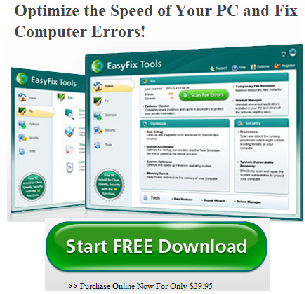 * Because your Windows registry is basically like a central nervous system
for your computer, if it has any blockages or corruptions,
your whole system is going to slow down.
* Errors start to appear and you generally have a growing problem on your hands.
Click to fix a problematic Computer – Easyfix Tools
=========================================================================
2: From: Lucas Godfrey  – Photoeditorx


FINALLY REVEALED: Photo Manipulation Made Easy & Quick..
" Discover How To Edit & Enhance
Your Photos In 5 Minutes With An
Award-Winning Photo Editing
Software Previously Only Available
For Professional Studios… "
If you want a high-end professional photo graphic enhancer to make your pictures look great but don't want to buy an expensive program like Photoshop and deal with its complexities… this tool is the one you're looking for.
There is no other product in the market that is remotely close to this…
New!* Complete Photo Editor Software And Editing Tutorials With Easy To Follow Videos. Rivals Photoshop
Have a look at – Photoeditorx
========================================================================
Here is transcribed text for my video –
Show Thumbnails instead of Icons in Pictures Files Win7 & 8
When I open my Pictures file, I like to see all my Photos open & the folders are also open with a view of the Photos inside. Yesterday when I was endeavouring to reduce my CPU useage, I changed from my Aeros Theme to a plain blue screen saver. When I went back to my Pictures, they had all gone, Icons were in their place & I'll show you what they looked like. Each Icon was identical & I couldn't see what was inside unless I opened each one individually which was going to very time consuming & entirely undesirable for what I was aiming to do.
The usual way to revert back to thumbnails is to go to Control Panel, click Systems & Security, go to Systems, click on Advanced system settings. In the Advanced tab here, click on Performance settings & in this scroll down box, it's usual to see "show thumbnails instead of Icons & check that. This appears now but previously this option was not there. I didn't want to go back to my Aero Theme so I found another way to restore my Thumbnails & I'll show you how I did it.  I typed in my Google browser, I typed in 7 forums enable Thumbnails & clicked on that. The 1st search item which appeared was Thumbnail Previews, enable or disable & I clicked on that. The Windows 7 forum site appeared with Windows 7 Thumbnails Previews enable or disable & down here How to enable or disable, Win7 & 8. I scrolled down to Option 3. I found number 2 – to enable all users thumbnails. There was an opton for individual users, I chose all users. I clicked on Download, I opened it, Security warning, it's Ok, I pressed Run, I trusted the source, I continued by pressing yes, the file was successfully added to the Registry. I went back to my Pictures file, I'll go there now.
I'm at my Pictures folder, I found all my Pictures were open & all the folders were showing their partial contents. I went back to the Performance settings box to check on that. custom was now selected, this new list of options appeared with the "Show thumbnails instead of Icons appearing & already checked. I didn't even have to click on apply or Ok, it was all done automatically – trust that is of use to you.
==============================================================================
For your Free Social Media Traffic tips & strategies Guide –
Use this clickable link – http://www.imsocialmediatraffic.com
Click here for Social Media Traffic tips, strategies & a Free Guide



==============================================================================
THE NAUTICAL ORIGINS of Some Common Expressions ….
Clean Slate : Probable Origin: The general meaning is synonymous with a clean record.
Probably from Locke's "tabula rasa" (blank slate), referring to the mind as a
black page upon which impressions were recorded.
Disputed Origin: A slate tablet was kept near the helm on which the watch keeper
would record the speeds, distances, headings and tacks during the watch.
If there were no problems during the watch, the slate would be wiped clean
so that the new watch could start over with a clean slate.
Prior to GPS and onboard computers, courses and distances were recorded on a slate.
At the end of each watch these were transcribed into the ship's log
and the slate wiped clean for the next watch.
Has come to mean starting anew.
Show Thumbnails instead of Icons in Pictures Files Win7 & 8