Here is my video –
How to make your new Youtube Channel Art with your own pictures – Part B
 As seen at Youtube –  http://bit.ly/ChannelArtAdjusting

To find your  Free Social Media Traffic strategies Guide –
Use this Blue clickable link – http://www.imsocialmediatraffic.com
——————————————————————————————————–
This Program is for You
You are in business for many reasons–to create a dream lifestyle, to help others, to express your drive for success, as well as others. Video Traffic Academy is for you
The Entrepreneur, The Marketer, The Business Owner, Just Getting Started
MODULE 1 — VIDEO TRAFFIC 101
MODULE 2 — DEVELOPING YOUR STRATEGY
MODULE 3 — CREATING KILLER VIDEOS
MODULE 4 — VIDEO OPTIMIZATION
MODULE 5 — ADVANCED VIDEO TRAFFIC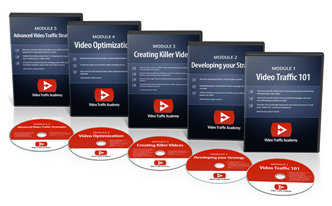 ——————————————————————————————————–
Here is my text which follows the steps in my video –
How to put Clickable links to your Website & Blog on your new Channel Art
In the new channel Art display at the top right corner there's an edit button which leads to the page to put in your links to sites of your own choice. I've put in a link to my website where I'm offering Free Social Media Traffic tips & strategies at http://www.imsocialmediatraffic.com
And to my Blog at http://www.gr8socialmediatraffic.com
Add more as you wish using the buttons provided
Further down there is a dropdown box with many options – I chose my Google + site
& put in its URL. That shows up beside my Website link on the Channel Art page
When I click on this website link, it takes me through to my website –
"Finally Revealed – Exclusive report – How you can instantly maximize your income with social Media Networks."
Here is the optin box where you can put your name & email address to get Instant access to my Free Social Media Traffic tips & strategies ebook.
When you click the About tab, I see my heading for the website, a short description & the 2 clickable links. 1 for "Free Social Media Traffic" & beside it the link to my Blog "Gr8socialmediatraffic"  Trust this info is useful & now you know how – For more Social Media tips & strategies you may go to my website – http://www.imsocialmediatraffic.com  –
Click here for Social Media Traffic tips, strategies & a Free Guide



———————————————————————————————–
THE NAUTICAL ORIGINS of Some Common Expressions
To Know the Ropes – 
There was miles and miles of cordage in the rigging of a square rigged ship. The only way of keeping track of and knowing the function of all of these lines was to know where they were located. It took an experienced seaman to know the ropes.