16 Sept'14 – Here is my Video – 
"How To Get More Clicks From Link URLs In Your Fb Posts"
Video as seen at Youtube – http://bit.ly/MoreURLClicks

For your Free Social Media Traffic tips & strategies Guide –
Use this clickable link – http://www.imsocialmediatraffic.com
==============================================================================
From Admin – Joey Kissimmee  
   Image, Thumbnail, Artwork Slicer Creator

Slicer Apps Are Simple And Easy To Use App
That Helps You Create Custom Images, Thumbnails,
And Artwork For Your Podcast Show Fb Ads, Youtube, Websites etc
I Created These Apps Because I Know Many People Don't Have Access
To Slice And Dice Tools Like Photoshop, Gimp.
SLICER APPS – CREATE & DESIGN LIKE A PRO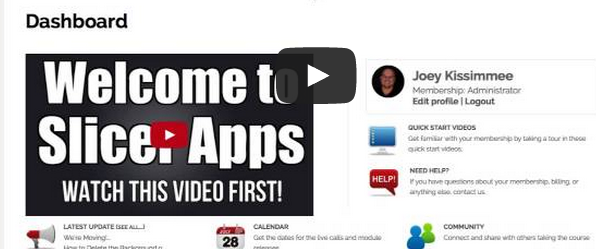 * In this video I show you the new library which will have built it graphics,
shapes and premade templates.
* You'll no longer have to download, upload, or go digging for royalty free
images just to create your images.
Have a Look at the Blog here – Image, Thumbnail, Artwork Slicer Creator
===========================================================
Here is transcribed Text for my Video –
'How To Get More Clicks From Link URLs In Your Fb Posts"
Facebook Page in Video – https://www.facebook.com/SocialMdiaTraffic
I'm at my Social Media Traffic Facebook Page. If I was to write a Post with a link to my Website, Facebook automatically brings up the selection of photos associated with my Website. It brings it up in this format which may not be suitable 4 the post I want to create although I may have a selection of images to choose from & although I may be able to upload an image from my library it will still be within this format which I'd rather not use in this post, so here's an alternative.
Go first to 'photo/video' & upload a photo from your library which may have been prepared or it may be ok the way it is. I'll select this image which I have prepared & when I have uploaded it, I will paste no more than 6 lines of text.
I will say something like –"Hello, I'm Mel, Im Social Media Traffic, I've got a free gift for you here – a to get more Social Media Traffic report.
Click & claim it – & I'll put in a link to my website – Http://imsocialmediatraffic.com
I've prepared my image with an arrow which will point to the link when I post it.
There it is – the Image with the arrow above it pointing to my link. I hope that tip will help you.
========================================================================
For your Free Social Media Traffic tips & strategies Guide –
Use this clickable link – http://www.imsocialmediatraffic.com
Click here for Social Media Traffic tips, strategies & a Free Guide



==============================================================================
THE NAUTICAL ORIGINS of Some Common Expressions …. 
 Careen : From the Latin carina (keel) or French carener.
Prior to hydraulic lifts, hulls still needed to be cleaned,
patched, caulked, etc. Careening is a deliberate heeling
to one side in order to accomplish these tasks.
Usually was done on a careenage, a steep, sandy shoreline.
How To Get More Clicks From Link URLs In Your Fb Posts