Here is the video – 
Display Multiple Youtube Channels On One Youtube Account
as seen at Youtube – http://bit.ly/DisplayMultpleChannels

To find your  Free Social Media Traffic strategies Guide –
Use this Blue clickable link – http://www.imsocialmediatraffic.com
———————————————————————————————–
You are about to discover the biggest reason why YouTube is one
of the best ways to become the go-to person in your industry,
automate ongoing traffic to your site,
and grow your business fast!
Video Traffic Academy – #1 For Youtube Marketing Success
http://tinyurl.com/VideoTrafficAcademy4u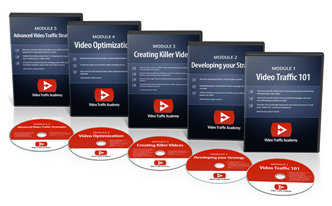 James Wedmore comes well recommended
——————————————————————————————-
Here is text in conjunction with the video –
Display Multiple Youtube Channels On One Youtube Account  
Learn How to Display All Your Youtube Channels On One Account quickly. How small settings allow all Youtube channels to be displayed into one single account. Display Multiple Youtube Channels On One Youtube Account.
Do you have more than one YouTube channel? Learn how to cross link your channels to drive more traffic and more visitors to your other channels with this strategy
10 Steps to adding additional channels to your own
1 – 

Direct your Web browser to the YouTube.com website and log in to one of your accounts.
2 – 

Navigate to your YouTube channel. This is most easily accomplished by clicking your username in the upper right corner of your browser window and selecting "Channel."
3 – 

Click the "Modules" button at the top of the screen. A pop-up menu will appear, listing all of the items that you want displayed on your channel page.
4 – 

Check the button next to "Other Channels," then click "Save Changes."
5 – 

Scroll down to the "Other Channels" box that has appeared on your channel page.
6 – 

Click "Edit" to open the Other Channels menu.
7 – 

Add a new title for the Other Channels box if desired.
8 – 

Enter the username for your other YouTube account in the large text box.
9 – 

Click "Save Changes." The linked channel will appear on your channel page and visitors subscribing to your channel will automatically be offered the chance to subscribe to the linked channel as well.
10 – 

Repeat this process with your other YouTube account for two-way linking if desired.
(Video demonstrated & narrated by zeescripts)
————————————————————————————
For more Social Media Traffic tips and strategies visit my website …http://www.imsocialmediatraffic.com
Click here for Social Media Traffic tips, strategies & a Free Guide
———————————————————————————–
For my Social Media Traffic Crew ,,,
THE NAUTICAL ORIGINS of Some Common Expressions
Leeway – The weather side of a ship is the side from which the wind is blowing. The Lee side is the side of the ship sheltered from the wind. A lee shore is a shore that is downwind of a ship. If a ship does not have enough "leeway" it is in danger of being driven onto the shore.