7 Oct'14 –  Here is my Video – 
How to Create a Subscribe Button on your Youtube Video
As seen at Youtube – Share Video – http://bit.ly/SubscribeButtonOnVideo

For your Free Social Media Traffic tips & strategies Guide –
Use this clickable link – http://www.imsocialmediatraffic.com
====================================================================
From James Wedmore –   

Video Traffic Academy – #1 Selling Youtube Marketing Product
Automate ongoing traffic to your site, and grow your business fast!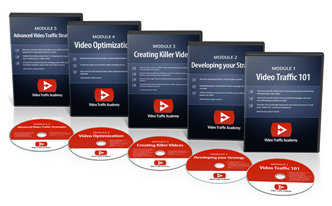 You are about to discover the biggest reason why YouTube is
one of the best ways to become the go-to person in your industry,
Automate ongoing traffic to your site, and grow your business fast!
James is one of the top YouTube marketing people in the business
You will learn his step-by-step process on how to finally leverage YouTube
(the right way) to dominate search engines, get massive traffic and leads to your site.
Automate ongoing traffic – grow your business using video
Click here to grow your business using video –
Video Traffic Academy – #1 Selling Youtube Marketing Product
========================================================
Here is Transcribed Text for my Video –
How to Create a Subscribe Button on your Youtube Video
Select the video you'd like to put your Subscribe Button on & click Edit.
On the Editing page, click Annotations, click Add Annotations & choose Spotlight.
Although you could have the Annotation running from beginning to end, it would be rather distracting. It's preferable to run it over the last 10 seconds, so I've moved this red marker up to the last 10 sec mark. Spotlight gives us 2 boxes. The larger one is a framework, the smaller one is for the text. I move this larger one down to the bottom right. It could be moved to a place of your own choosing. I resize the framework & I'll move the text box inside . In this box,
I'll write the word Subscribe. The size of the font can be chosen. The colour of the framework can be selected. Red could be an attractive colour but I'll select grey for this example.
This shows up when I hover over it. Click Link & from the drop down box menu, I'll select Subscribe & in this box I'll put my full URL of the Website where they can Subscribe to & this preview link can be clicked to test that they're going to the right page.
If it is saved it can now be published, click Publish & I'll return to Video Manager to see how it looks. I'll click on my video title. I'll move the video towards the end & begin to play. Here is the framework appearing & when I hover over that the name Subscribe comes up & when I hover over Subscribe, it shows that it is connecting to my Web page. I'll click, my Web page appears showing my Free Social Media Traffic Guide. I'll scroll down, the optin box appears where they can put in their name & email address & click to receive Free instant access.
I trust that is of use to you.
==================================================================
For your Free Social Media Traffic tips & strategies Guide –
Use this clickable link – http://www.imsocialmediatraffic.com
Click here for Social Media Traffic tips, strategies & a Free Guide



==================================================================
THE NAUTICAL ORIGINS of Some Common Expressions …. 
 Carry On : In the days of sail, the officer of the deck kept a weather eye
constantly on the slightest change in the wind so sail could be reefed or
added as necessary to ensure the fastest headway.
Whenever a good breeze came along, the order to 'carry on' would be given.
It meant to hoist every bit of canvas the yards could carry.
Today, the term means to continue with your work.
How to Create a Subscribe Button on your Youtube Video